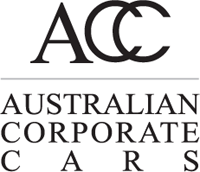 WEDDING CAR HIRE - Since 1973

We are a family business with 34 years experience in the wedding industry. The combination of professionalism, range of luxury vehicles and attention to detail will make your wedding an enjoyable experience.
A wedding is a very special day and will be remembered for a lifetime. On your special day, don't leave anything to chance, trust Australian Corporate Cars for your wedding to get you there on time in style and comfort.
We are proud to inform you that we were finalists in the 2004, 2005 and 2006 Australian Bridal Industry Awards and finalists in the Small Business Awards 2005.
Wedding packages
Wedding packages can be tailored to suit your specific requirements. Once we know which vehicles you are interested in, bridal party size, hours required and date requested, we can then provide you with a personalised package and quotation.


All wedding packages include:
Uniformed Chauffeurs



Red Carpet service



White Ribbon on vehicles



Champagne, soft drinks, nibblies and refreshments for the Bride, Groom, Bridal Party and parents. (Full Table Service provided)



Water spray bottles for flower preservation



Cars are radio linked, providing communication between vehicles



Black tyre cover for dress protection



Company umbrellas



Many extras - including hair spray, sewing kits, baby wipes and many more
- click on small image for larger picture -
Haberfield Five Dock Wedding & Hire Cars can help things run smoothly and make sure the bridal party arrives at the right place at the right time.



Mercedes S-Class Super Stretch W/220 Series
plus Mercedes CLK Convertible W/209 Series


With our extensive range of luxury vehicles,
you're sure to find a package to suit your needs.



Make a statement when you arrive for your wedding.
It's the one day in your life you'll want to make a truly grand entrance.



You can arrive in Hummer Style.
Seating up to 14 passengers. Luxurious Interior Inclusions


Your wedding guests will be pampered in our
Mercedes S-Class Stretch Limousine (W/140 Series).



Mercedes CLK Conv (W/209 Series)
plus Mercedes S-Class Super Stretch (W/140 Series)



Mercedes S-Class Stretchs (W/140 Series - 10 plus 8 seaters)



Mercedes S-Class Sedan plus
Mercedes S-Class Stretch (W/140 Series)



Mercedes S-Class Sedan (W/140 Series)
showing red carpet service and tyre cover for dress protection



Mercedes S-Class Stretch plus Mercedes S-Class Sedan (W/126 Series)

Wedding Information:
Special package deals are available.
Discounts are available on morning weddings, Sunday weddings and weddings during the week.
Wedding transfers are also available, call for information on prices.
Any vehicles required for more than 2 hours, please phone for specific rates.
'Getaway only' means transportation after reception to hotel or final destination.



FOR PRICING INFORMATION
PLEASE COMPLETE OUR ONLINE ENQUIRY FORM
OR CALL ON 02 9799 2222