Chauffeured Limousine Hire - All Sydney Suburbs - City CBD, Chatswood, North Sydney, Hornsby, Ryde, Parrmatta, Leichardt, Burwood, Ashfield, Liverpool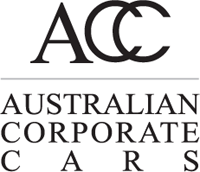 FLEET
All our vehicles are professionally chauffeured by experienced and passionate drivers. With Mercedes Benz S Class Super Stretches (7-10 passengers), Stretch Limousines, Mercedes S Class Sedans, Mercedes CLK Convertibles and H2 Hummer Super Stretch (14 passengers), you are bound to find something to suit your special occasion.
Bask in the atmosphere of real leather upholstery, luxury interiors, and enjoy added touches like your own cocktail bar, mood lighting and TV with stereo DVD video and Play Station 2.
Relax in the luxurious leather seats whilst enjoying a glass of champagne and let our experienced drivers attend to your need.
- click on small images to view larger pictures -

See Interior Shots 1 2
Hummer H2 Super Stretch
Passengers: 14
See Interior Shots 1 2

Mercedes S-Class Super Stretch
W/220 Series
Mercedes S-Class Sedan
W/220 Series
Passengers: 10
Passengers: 4

See Interior Shot 1 2

See Interior Shots 1 2

Mercedes CLK Convertible
W/209 Series
Mercedes S-Class Super Stretch
W/140 Series
Passengers: 3
Passengers: 10

See Interior Shots 1

See Interior Shots 12

Mercedes S-Class Stretch
W/140 Series
Mercedes S-Class Sedan
W/140 Series
Passengers: 8
Passengers: 4

See Interior Shots 1 2

See Interior Shot 1

Mercedes S-Class Stretch
W/126 Series
Mercedes S-Class Sedan
W/126 Series
Passengers: 7
Passengers: 4

See Interior Shots 12

Mercedes CLK Convertible
W/208 Series
Buses and Tourist Vehicles
Passengers: 3
Passengers: 8 to 42
FOR PRICING INFORMATION
PLEASE COMPLETE OUR ONLINE ENQUIRY FORM
OR CALL ON 02 9799 2222



CONDITIONS OF HIRE